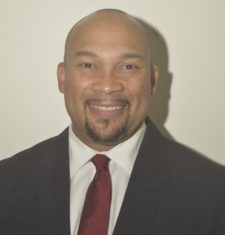 Sean Daughtry
Treasurer
Board position:  Treasurer
Professional background: PAT* scientist; Director-Technical Operations, Vertex Pharmaceuticals
CBCHEDC's goal I'm the most proud of is providing affordable housing to those who need it in our community.  Home ownership is a proven strategy to obtaining wealth and it is important that we create wealth in our neighborhoods.  
What inspires me:  To gain knowledge, to continuously improve, and to share what I have learned through service to others, especially black institutions such as the church, HBCUs, Fraternities and Sororities, and social justice organizations. 
Things that I like:  Science, history, movies, sports (go Patriots and Celtics), epics, golf, games of skill and challenge, and spending time with family.